Start time: 6:00 PM

•

Where: Millennium Harvest House Patio and Pavilion -- see Map Below

Ample free parking in the hotel's parking lot.

•

We have exclusive use of the Pavilion
and we can also use the patio area for our 50th Reunion!

This is the same area where FAC used to be held and now we have it for our Friday Evening Grazing Gathering.

Yes, we have the the terrific areas shown in the photographs for our 50th Reunion.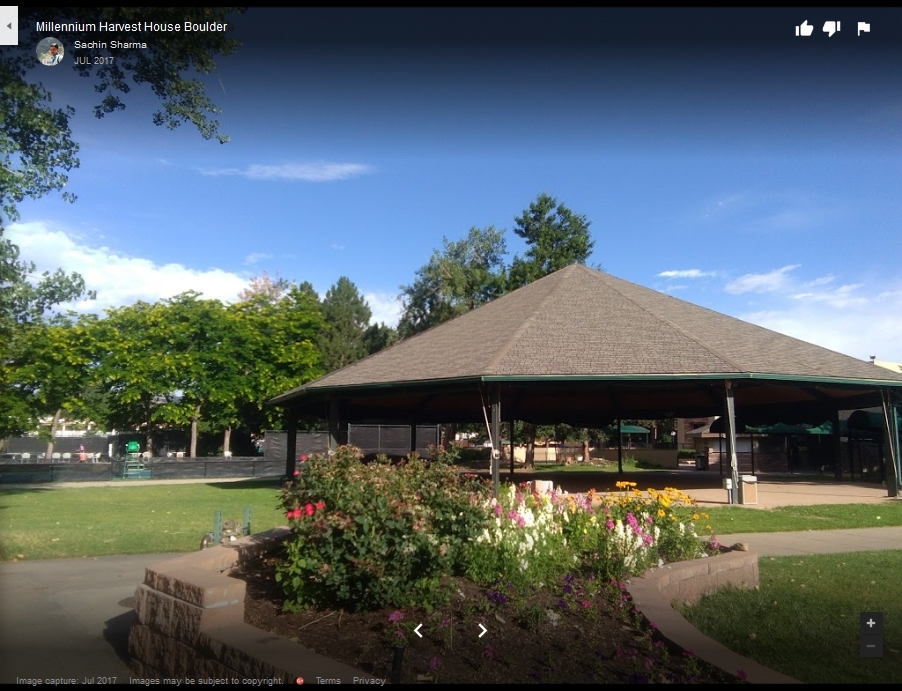 The Pavilion at the Patio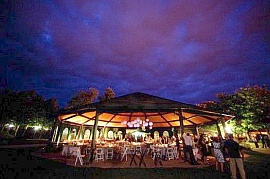 We Have Exclusive Use of the Pavilion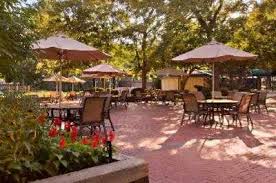 We Can Also Use the Patio

•

Menu: Substantive snacks for grazing to make it easy to mix and mingle and catch up

•

Cash bar

•

Mingling and conversation spaces will include both places to sit and places to stand at high tables.
Map of Friday's Venue at the Millennium Harvest House

1345 28th St, Boulder, CO 80302

Ample free parking in the hotel parking lot